iSpyETF
Perhaps the most fascinating chart right now is that of the NYSE Composite. It features two developments worth exploring:
Island reversal
Bearish wedge
The NYSE Composite includes all stocks listed on the NYSE, about 1,900. Unlike the S&P 500 (NYSEArca: SPY) or Dow Jones (NYSEArca: DIA), the NYSE Composite actually reached a new all-time high on Thursday.
The new all-time high was short-lived and followed by a massive gap down the next morning.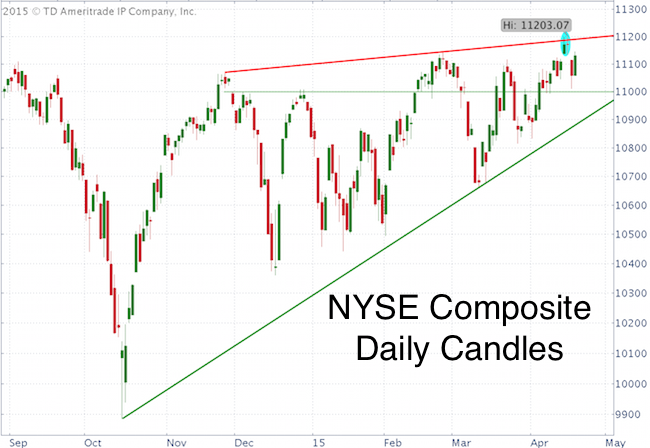 Island Reversal
This gap lower created an island reversal. Some analysts consider island reversals indicative of a major trend change, but the Technical Analysis book by Edwards and Magee describes it as follows:
"The island pattern is not in itself of major significance, in the sense of denoting a long-term top or bottom, but it does as a rule send prices back for a complete retracement of the minor move which preceded it."
It's probably up to…
View original post 235 mots de plus